President Joe Biden verbally stumbled whilst touting his administrations' contemporary task expansion and unveiling federal investment to fix growing older lead pipes, suffering to pronounce, "recalibration" in a room filled with supporters.
"I reported today on the state of the economy. We added more jobs, over half a million jobs just last month." Biden mentioned. "And, and the recap… recapil… recalibration of last month was another half million."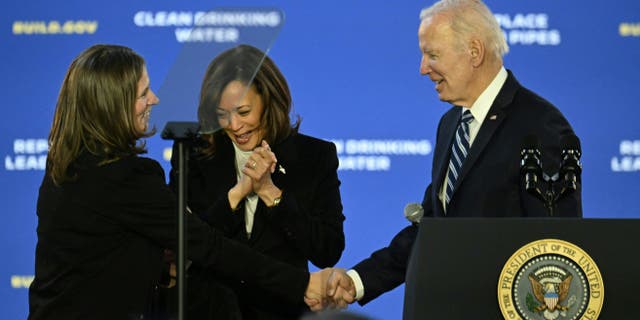 The stumble-prone president became 80 years-old on Nov. 20 and incessantly makes headlines for gaffes, together with mispronunciations, verbal stumbles, and forgetfulness. 
BIDEN BUSTED FOR CLAIM HIGH INFLATION 'WAS ALREADY THERE' WHEN HE TOOK OFFICE: 'DEAD WRONG AND HE KNOWS IT' 
Following his verbal fender bender, the president persevered, launching into his management's newest initiative on blank water throughout America.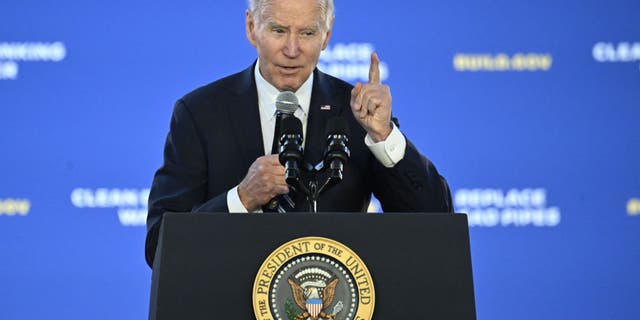 On Friday afternoon, Biden and Vice President Kamala Harris introduced $500 million in federal investment to fix growing older lead pipes and improve Philadelphia's water machine on the Belmont Water Treatment Plant.
"Every American deserves to be able to turn on their water tap or faucet," Biden stated, "And to be able to drink clean water. Through the infrastructure law, we're making historic investments to make sure that they can."
CLICK HERE TO GET THE FOX NEWS APP
The Biden management stated the cash will cross towards water and lead pipe provider upgrades within the City of Brotherly Love.